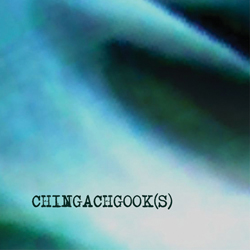 Live aus Deutschland/Live in Germany
August 2010
Note that in some cases details of schedule and pricing are still being determined. Please visit the websites of the various venues for the latest info, directions, etc.
At these performances, Justin and I are celebrating the release of Chingachgook(s), our new CD. Chingachgook(s) presents a real-time framework for improvisation for trumpet and laptop that we developed in collaboration. It was inspired by our shared appreciation for Andrei Tarkovsky's film Stalker, in which a guide with obscure gifts leads curious sojourners through a mysterious Zone, which more or less describes our strategy over the course of our performances. The writer in the film frequently calls the guide "Chingachgook," which at first I took to be a Russian term, but upon further research turned out to be a reference to another guide named Chingachgook, a Mohican chief, in the book Last of the Mohicans by James Fenimore Cooper.
We presented it for the first time at the Mini Midi Festival in Shanghai and Zhujiajiao in May 2010, at the invitation of Yan Jun 颜峻, and since then have also performed at Dorkbot Shanghai and Art+Shanghai Gallery.
Have a free listen here (right-click and "Save Target As..."); if you dig it, please come to a show and buy a CD!